Industrial news

Home Industrial news News Content
The Advantages and Main Problems of Energy-Saving Ball Mill
AUTHOR: admin DATE: 25 May 2014 06:27:36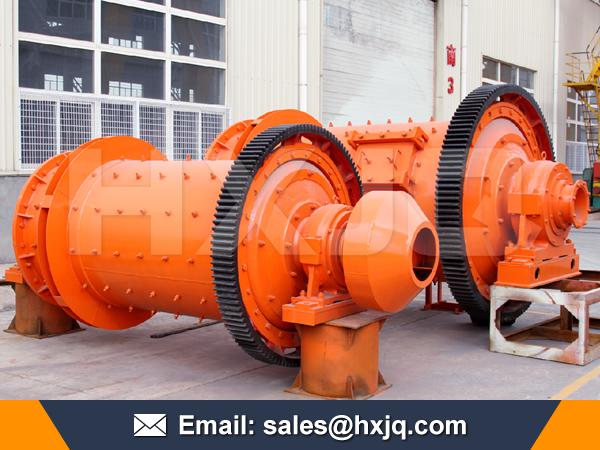 Along with our country's emphasis on environmental protection and green industry, more and more enterprises begin to consider energy consumption at the same time of productivity. Companies favor high-efficiency and energy-saving mineral processing equipment increasingly, among which energy-saving ball mill is gaining more and more popularity!
Compared with traditional ball mills, the energy-saving ball mill can reduce energy consumption by 30% and increase output by 15-20%. At the same time, the fineness of the final products is increased. In the choice of motivation, we can choose semi-mechanical type or electrical type according to our practical situation. If we have a lot of materials, we can choose electrical type; if we don't have too many materials to process, we can choose semi-mechanical type to reduce cost. Then in the environmental protection aspect, the energy-saving ball mill behaves very well in this aspect.
Analysis of the Main Causes of Low Working Efficiency in Grinding Process:
1. If the steel ball in cylinder is not enough, the rolling bearing of the ball mill cannot play its carrying capacity fully in grinding process. The energy saving effect will not realize and the productivity will decline.
2. We should add some grinding aid to the energy-saving ball mill when processing raw ore materials with high viscosity. If not, the ore materials will stick to the rolling bearing, which will have a direct influence on the bearing's running-in characteristic. Thus its productivity will decline.
3. We should have a good control of the grinding concentration when processing materials with high moisture content. If the concentration is too high, the impact force of grinding medium will decline, which will cause the low productivity of energy saving ball mill and power waste of motor.
Hongxing Machinery is a professional ore beneficiating equipment manufacturer. Its new energy-saving ball mill adopts a new type rolling bearing which has a strong load capability and can avoid the malfunctions caused by too high temperature of bearing effectively. Besides, its service life is much longer than the common ball mill.
Related Articles:

Quick Message
Note: If you're interested in the product, please submit your requirements and contacts and then we will contact you in two days. We promise that all your informations won't be leaked to anyone.