Industrial news

Home Industrial news News Content
Analyze the Import and Export Situation of Mining Machinery Equipment
AUTHOR: admin DATE: 27 Nov 2012 07:58:34
With the healthy development of the domestic economy, mining machinery equipment market is more popular. The output value of mining machinery can increase about ten billion average annual; the market share in domestic is also higher and higher.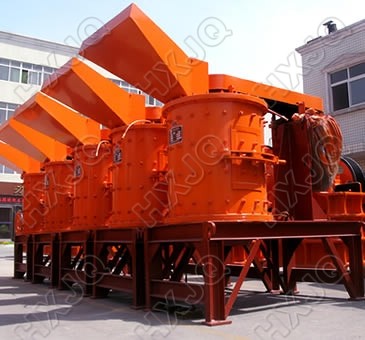 For a long period of time, due to the domestic producers have not mastered the technology to design and manufacture large-scale and high-end mining machinery equipment, the market share of foreign equipment in the domestic market is relatively high.
However, with the more and more emphasis on research and investment in technology in the past few years, the quality of China's mining machinery products has obvious changes. There have emerged a large number of large scaled and advanced products with the independent intellectual property rights which greatly narrow the technological gap with the advanced countries. With the accumulated experiences and the support of the national policy, we can compete with the advanced country in the international trade by virtue of the price, service and the quality. Because of the above reasons, China's mining machinery products have appeared gratifying situation of trade surplus. The dependence of import equipment of China mining machinery market is more and more small.
In the further development process, the general trend of mining machinery industry is that the exports will further expand, while imports will gradually decrease, the narrowing trend of import and export deficit will become increasingly evident. But the domestic mining machinery should continuously research the new technology. If the mining industry wants to narrow the import and export gap, they must do technical innovation, improve the mineral utilization, and change high pollution and high consumption situation of mineral processing. Only by realizing the qualitative change from the quantitative change can the mining machinery industry remain invincible.
Related Articles:

Quick Message
Note: If you're interested in the product, please submit your requirements and contacts and then we will contact you in two days. We promise that all your informations won't be leaked to anyone.