Product Center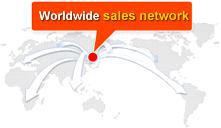 Combination Crusher

Home products Stone crushing machine Combination Crusher
Combination Crusher
Simple structure, low cost, little abrasion
High reduction ratio and low energy consumption
Low noise and little dust pollution
Long service life, reliable operation
A Brief Introduction to Combination Crusher
Combination crusher, also known as compound crusher, is ideally suitable for primary and secondary crushing with low power consumption and easy maintenance. It is widely used in many fields to crush raw materials with high-hardness and medium-hardness, such as clinker in cement plants, metallurgy, building materials, road construction, chemical engineering & silicate. Every component of the machine has been carefully designed to achieve superior quality and performance.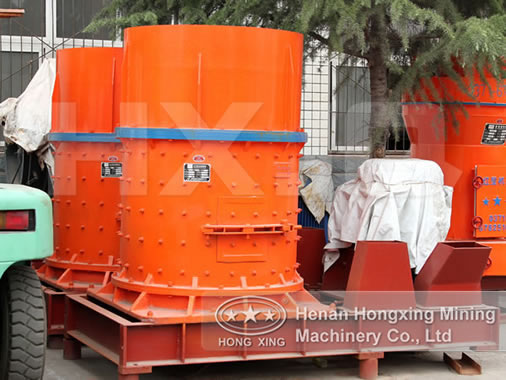 Working Principle of Compound Crusher
Raw materials are fed from the top of the combination crusher, and fall into the rotating impellers at a high speed to be crushed. As other materials simultaneously fall around the rotating impellers, the materials falling from different directions join together and are crushed mutually. The materials are crushed repeatedly in and around the impellers of the combination crusher, and are finally discharged from beneath the machine. Via a closed circuit, controlled by the screening equipment, the products get the required final size.
Features of Compound Cone Crusher
1. Simple structure, low cost, little abrasion
2. High reduction ratio and low energy consumption
3. Low noise and little dust pollution
4. Long service life
5. Reliable operation
6. Easy maintenance
Professional Manufacturer
Hongxing Mining Machinery Co., Ltd. is a professional mining equipment manufacturer in China. We provide a full range of mining equipment with various specifications. Our products are warmly welcomed both at home and abroad due to high quality, low prices and our quality services. We welcome all the current and potential customers to visit our company and choose the most suitable products.
Model

800

1000

1250

1500

1750

Rotor diameter (mm)

650

800

1000

1250

1560

Cylinder height(mm)

800

850

850

1000

1410

Main shaft rotation speed (r/min)

1350

970

740

650

600

Feeding size(mm)

50

70

100

100

100

Discharging size (mm)

0-5

0-5

0-5

0-5

0-5

Processing capacity (t/h)

5-15

10-30

20-60

30-80

40-100

Motor

Power(kw)

30

55

75

110

132

Rotation speed

1440

1440

750

750

750

Dimensions(L×W×H)(mm)

2200×860×1980

2700×1160×2000

2800×1400×2730

3100×1900×2300

3350×2100×2800

Total weight (t)

2.3

4.5

9.73

18.1

26.61
Note: If you're interested in the product, please submit your requirements and contacts and then we will contact you in two days. We promise that all your informations won't be leaked to anyone.