Cooling Machine

Home products Cement production Cooling Machine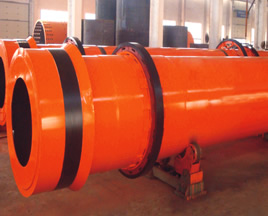 Cooling Machine
Low maintenance cost
Compact structure, reliable operation
High efficiency
High adaptability
Overview
Introduction to Cooling Machine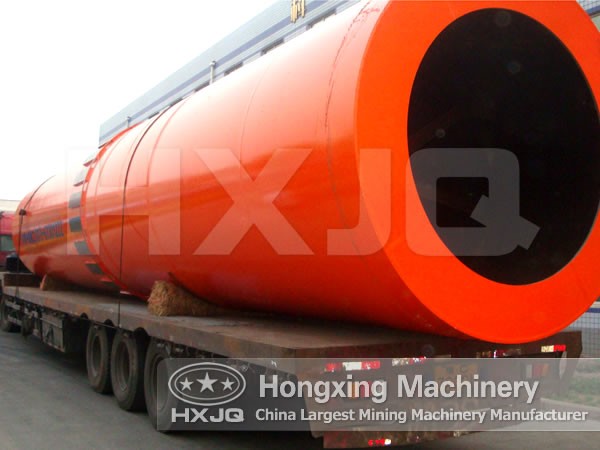 As the main equipment in rotary kiln production system, a cooling machine is simple in structure, steady in performance, and reliable in operation. The waste gas after exchanging heat can be imported back into the Rotary Kiln, thus the heat efficiency being improved. Since it owns compact structure, it is highly adaptable to materials.
Features of Cooling Machine
One of the most popular coolers is the monocular cooler, which is often used for cooling clinker in 500-2000t/d production lines due to its low maintenance cost, small overall investment and high efficiency. In refractory materials industry, the cooling machine is widely used for cooling clay, magnesia and sintering clinkers like dolomite. The cylinder with high temperature (1000 ~ 1300 ℃) rotates with the tilted cylinder. The cooled materials move to the discharge port in a spiral, graded by the sieve mesh at the back, and then drop to the trough.
Structure and Working principle of Rotary Drum Cooler
Rotary drum cooler is mainly composed of the cylinder, the transmission device, the sealing device, the supporting wheels, water cooling equipment, etc. The masonry structure of refractory lining occupies about half of the cylinder, with the remaining fixed with spreading boards. The clinker will be raised up for many times and then evenly spread and it exchanges heat with the cooling air. Especially in low temperature zone, the inclination angle and the speed can be adjusted by improving the structure and distribution of the spreading boards to increase the contact with air and control the movement speed, making the heat have plenty of time to conduct to the surface, resulting into the sufficient recycle of the heat from the low temperature clinker.
Technical Data
Spec./m
(Dia×Length)
Capacity
(t/h)
Installation
Obliquity
(%)
Main Reducer

Main Motor
(kw)
Weight
(t)
Φ1.5×15
2~3
3~5
ZQ500
15
28
Φ1.5×20
3~4
3~5
ZQ500
15
35
Φ1.8×18
4~6
3~5
ZQ500
18.5
47
Φ2.0×22
7~8.5
3~5
ZQ500
22
61
Φ2.2×18
7~8.5
3~5
ZQ500
22
64
Φ2.2×22
8~10
3~5
ZQ650
30
73
Φ2.4×24
12~15
3~5
ZS125
45
98
Φ2.5×25
15~20
3~5
ZS125
55
110
Φ2.8×28
16~22
3~5
ZL100
55
130
Φ3.0×30
20~25
3~5
ZL115
75
169
Φ3.2×36
28~32
3~5
ZL115
90
200
Φ3.3×40
32~36
3~5
ZI130
132
237
Φ3.6×36
35~38
3~5
ZSY450-28
185
318
Φ4.0×36
50~60
3~5
ZSY450-25
220
348
Φ4.0×45
60~70
3~5
ZSY450-25
250
414
Φ4.5×50
70~75
3~5
ZSY500-25
315
576
Quick Message
Note: If you're interested in the product, please submit your requirements and contacts and then we will contact you in two days. We promise that all your informations won't be leaked to anyone.