Industrial news

Home Industrial news News Content
Hongxing Ball Mill Has a Broad Prospect in Energy Saving Aspect
AUTHOR: admin DATE: 24 Oct 2014 05:58:28
Ball mill is the key equipment to smash materials after coarse crushing process. Since 1893, ball mill has been widely applied in the metal mine, nonmetal ore dressing plant, metallurgy industry, building materials industry, chemical industry and electric power department and several other basic industries. In ore mining operations, the ore will be firstly crushed by jaw crusher for the preliminary crushing operations, so as to crush the material into a reasonable size, and then the elevator will lift it to the feeder, and finally it will be evenly fed into the ball mill. During the production process, ball mill is for ore crushing and grinding of materials. After grinding, the material will be separated by other ore dressing equipment. Thus, ball mill has played a very important role in mineral processing operations.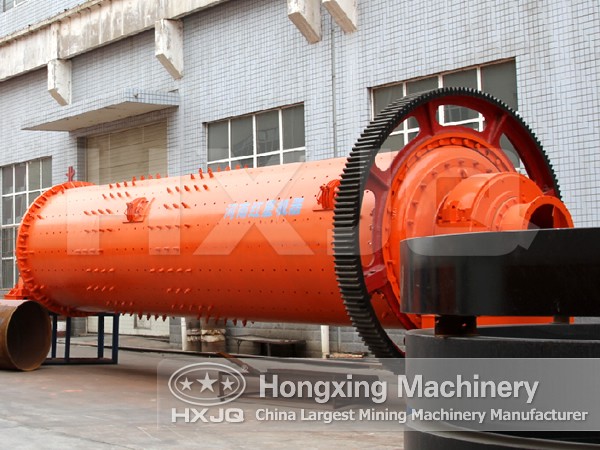 With the crackdown of the material by ball mill, the sufficient crushing and mixing efficiency will be directly achieved. When compared with the traditional fine crushing equipment, it has more advantages, which can be directly applied in the milling process, and its production efficiency has been greatly improved, therefore, the development of ball mill equipment market is the only way which must be passed for mining machinery enterprises. Either from the product development or market positioning, ball mill has technical skill to fill the blank of mixed coarse grinding. Hongxing ball mill makes full use of the advantages of saving cost to increase its production scale and working efficiency. For its technical research and development, it reflects the flexibility and usefulness of the equipment to some extent, which can also have the full development potential.
With the development of mining industry in our country, the requirements for grinding equipment are also getting higher and higher, especially the ultrafine grinding equipment. There are more and more non mineral resources entering into all aspects of life, the ultra-fine technology of ball mill will bring a great change to the building materials industry. Such change will greatly promote the processing technology of ball mill in china. In addition, some of the mining machinery enterprises in China have spent a lot of money every year to develop our own processing application and scientific research products. Especially in recent years, energy saving has become the main research and development direction of ball mill. Combined with ore characteristics and mechanical processing level in China, ball mill will have the following characteristics such as advanced principle, simple structure and high manufacturing level, which will become the future development direction of the grinding equipment industry.
Related Articles:
Reasons for the Fluctuation of Ball Mill PriceThe Development of Ball Mill has Impact on the Heavy Machinery IndustryPower Consumption and Air Volume Adjustment of Chinaware Ball Mill Ball Mill and Grinder, Which One Is Finer?The Difference between Traditional Ball Mill and Agitation Ball MillThe Price Choice of Wet Overflow Ball Mill
Quick Message
Note: If you're interested in the product, please submit your requirements and contacts and then we will contact you in two days. We promise that all your informations won't be leaked to anyone.