Industrial news

Home Industrial news News Content
Hongxing Impact Crusher is Honored as the Lubricant of High-speed Rail
AUTHOR: admin DATE: 20 Nov 2013 06:34:31
In recent years, the construction of high-speed rail is playing a very important role. Compared with expressway construction, railway construction has big investment scale, long construction cycle and broad scope, and can effectively drive the development of such market as building material and engineering machinery. Both expressway construction and high-speed railway construction need to use large quantity of stone materials and concrete aggregate. In addition, the new operation standard has higher and more requirements for the particle shape and graduation of new concrete and sand aggregates.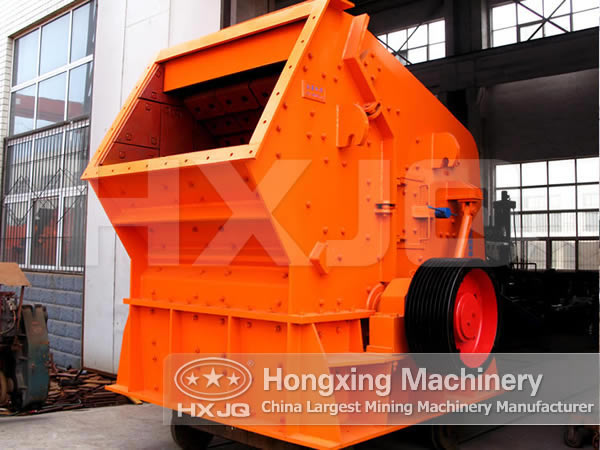 If a construction project of high-speed rail uses a small amount of materials, it may directly purchase from a small-sized quarry. However, the majority of large projects such as railway, highway, bridge and hydropower station are located in remote mountains or canyon, with narrow construction site, short construction duration, large amount of concrete and high strength of the concrete, so that they has strict requirement for the quality of sand and stone aggregates. For this reason, designing artificial sand processing equipment with modern technical level and excellent dynamic economic index to ensure the sand aggregate needed by the construction projects and realize dynamic equilibrium production supply in the whole construction duration in the regulation and control are the fundamental aim of artificial sand processing plant. Sand aggregate is the main material needed by large and key projects such as Three Gorges Project, and to energetically develop the basic facilities such as railway, highway, bridge and hydropower station, the most needed is excellent sand aggregates.
Honxing impact crusher uses the wear-resisting parts with high strength, and its key parts adopt Torrington bearings and other national inspection-free products, and the equipment can bring high benefits for one-time investment. Hongxing impact crusher adopts keyless connection which ensures high strength, convenient use and low maintenance rate of the whole machine, and the size and specification of the final products can be adjusted. In addition, Hongxing impact crusher has high working and production efficiency, good safety performance, polyhedral shape of the discharging shape, tight combination with concrete. Compared with cone crusher, impact crusher has less investment, low content of flag-shaped products; compared with hammer crusher, impact crusher has long using time of the quick-wear parts, high production efficiency and small follow-up investment. According to the property of the sand aggregate raw materials, the processing technology and the requirement for final products, the impact crusher researched and developed by Hongxing Machinery is the recommended product by China Sand-Stone Association. It has been found that the comprehensive performance of Hongxing impact crusher is much superior to that of cone crusher and hammer crusher and it has become the indispensable equipment for processing stone materials used in the construction of high-speed rail.
Related Articles:
Impact Crusher Produces Required Materials Impact Crusher Adopts the New Plate HammerAnalyzing Characteristics of Impact Crusher and Sand Maker Future Directions for Domestic and Foreign Impact Crusher ExtensionHow to Adjust the Discharging Granularity of the Impact CrusherSome Factors that Affect the Impact Time of Impact Crusher
Quick Message
Note: If you're interested in the product, please submit your requirements and contacts and then we will contact you in two days. We promise that all your informations won't be leaked to anyone.