Industrial news

Home Industrial news News Content
How Does Cement Rotary Kiln Reduce Oxynitride Emission?
AUTHOR: admin DATE: 26 Jun 2014 01:08:18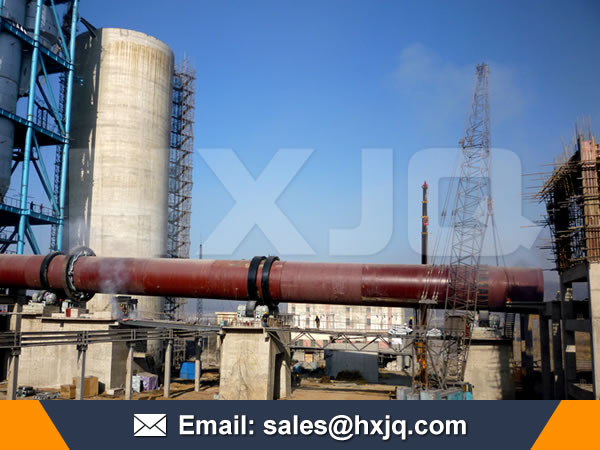 During the calcination process of cement rotary kiln, much oxynitride may be produced because the oxygen and nitrogen in the air will combine under high temperature. The oxynitride number is determined by its surrounding temperature. The higher temperature it has, the more nitrogen will be oxidized, and thus the oxynitride will be more, which will bring great damage to environment if it is discharged directly. In addition, there is a policy in our country that the oxynitride only can be emitted within a certain standard. These two aspects all require enterprise to reduce oxynitride emission during production. Here are some methods to reduce its emission and environment pollution.
1. Optimize the calcination process of cement rotary kiln. Keep the fire at a fixed temperature, control the air quantity and keep the kiln environment in a reducing atmosphere. The feeding should be stable and a professional dust removal device.
2. Adopt some reducible gases to produce nitrogen from oxynitride with the help of some catalysis compounds, and thus the oxynitride emission is reduced.
3. Catalysis process. Add some reducible ammonia or urea in the kiln, so the oxynitride materials will produce nitrogen and water with the help of ammonia and reduce the oxynitride concentrate.
4. We can adopt low-nitrogen burner, avoid air leakage of every part and choose low-nitrogen fuel.
5. Adopt ammonium hydroxide. As is measured by machines, we can control pollution by pouring the ammonium hydroxide from all spots. At the same time, it can achieve automatic control, for example its discharging result can be measured at any time.
Hongxing Machinery is a profession cement rotary kiln manufacturer, and its products are cost performance efficient, energy saving, environmentally friendly, etc. in addition, it is easy to operate and maintain it. Welcome your visiting and choosing!
Related Articles:

Quick Message
Note: If you're interested in the product, please submit your requirements and contacts and then we will contact you in two days. We promise that all your informations won't be leaked to anyone.