Industrial news

Home Industrial news News Content
How to Reduce Ball Mill Temperature in the Hot Summer?
AUTHOR: admin DATE: 07 Jan 2016 12:07:32
Hot weather is hard to bear for people, and those operating equipment are also afraid of high temperature. During the operating process, the persistent increase of temperature will have a bad influence on energy saving ball mill. So we must try to cool it down.
1. We set up a water injection system inside the energy saving ball mill, in order to lower down the temperature in the mill.
2. Lay a layer of thermal insulation material under the lining board in the tail of the mill. Temperature increase stems from the heat transfer inside the grinder. So the temperature in the grinder tail is the highest. Laying a layer of heat insulation material can interdict the heat transfer to the slip ring in the mill tail.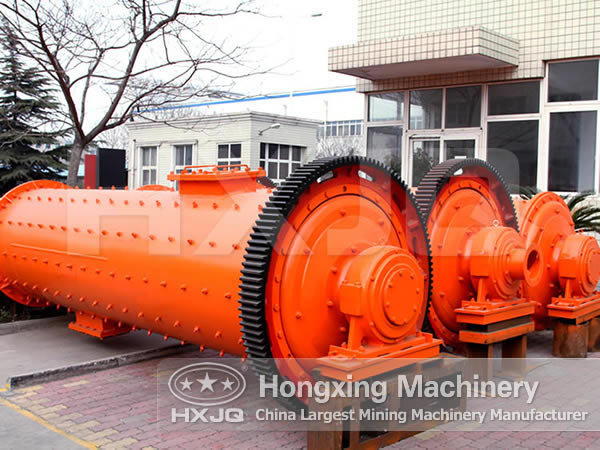 3. Increase the amount of lubricating oil of the lubrication system and increase of the cooling area of the cooling machine. The lubrication of the sliding bearing adopts both high and low pressure system to supply oil. In generally, at the time of booting and closing down, the energy saving ball mill uses the high pressure system to supply oil and uses the low pressure system when it is running normally.
The low pressure pipe system is designed into three roads. Two of the them respectively get to the lacquer trays before the two sliding shoes, to cool down the slip ring and lubricate the transmission bearing. The rest one gets to the oil-spraying pipe above the slipper cover, to cool down the upper part of the slip ring.
Good lubrication can effectively reduce the friction coefficient between the slipper shoe and slip ring, reduce the friction power consumption and prevent it from heating up because of friction. Meanwhile, the lubricating oil can bring a part of heat away when passing by the friction points. So in the design, we greatly increase the amount of lubricating oil, in order to lower down the temperature and keep a good lubrication condition.
Related Articles:
The Advantages and Main Problems of Energy-Saving Ball MillHongxing Ball Mill Has a Broad Prospect in Energy Saving AspectReasons for the Fluctuation of Ball Mill PriceChinaware Ball Mill Promotes Rapid Development of Ceramic IndustryShallow Talk Some Points Affecting the Price of Ball Mill Chinaware Ball Mill Occupies a Pivotal Position in Ore Dressing
Quick Message
Note: If you're interested in the product, please submit your requirements and contacts and then we will contact you in two days. We promise that all your informations won't be leaked to anyone.