Industrial news

Home Industrial news News Content
HXJQ R-type Raymond Mill Receives Much Attention in Cement Industry
AUTHOR: admin DATE: 24 Oct 2013 10:34:16
With the gradual rebound of the global economy, the cement companies begin to embark on new steps. The main components of cement are known to be limestone which needs crushing to satisfy the requirement of the production technique. Then how to crush the limestone to a finer and more even granularity becomes an issue that the cement companies focus and research. Here, we are going to introduce a new type of grinding mill manufactured by Hongxing Machinery, R-type Raymond mill. The whole machine has a vertical structure with small coverage area and strong systematicness. From the coarse processing of the raw materials to transportation to powder grinding to the final packaging, this machine can form an independent production system, thus effectively solving the problem concerning the cement companies.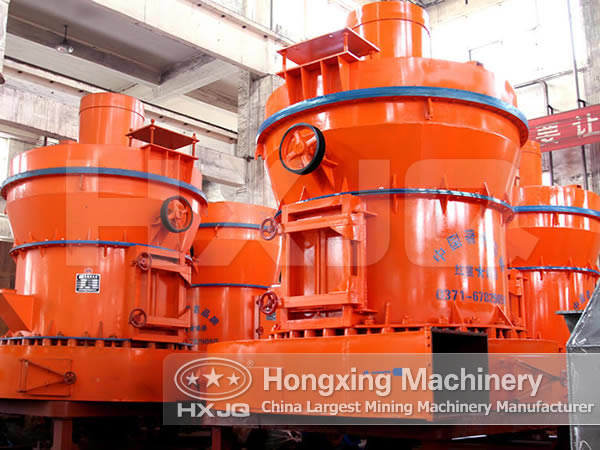 R-type Raymond mill is researched and developed by Henan Hongxing Mining Machinery Co., Ltd. on the basis of many years of industrial powder grinding mill production experience and of introducing foreign advanced spare parts. After several years of application and practice, this machine plays an active role in improving productivity, saving energy and reducing energy consumption and increasing economic benefits for the cement companies, and this series of product has become a new favorite in the cement market.
The main engine transmission device of R-type Raymond mill adopts closed gear case and belt wheel, so that it can drive stably and run reliably and the main quick-wear parts are durable. The airflow system circulates in a closed space and can circulate and flow in both positive pressure and negative pressure state. The ground powders are brought by the fan flow to the analyzer for powder separation, and the fine powders that reach the fineness requirement will go along with the airflow to the big cyclone collector through the pipe for separation and collection, and finally become final products discharged by the unloader. The powders that do not satisfy the granularity requirement will be thrown by the blade to the external wall and separated from the airflow, and coarse powders will fall to the grinding mill under gravity to be ground again, thus reaching the granularity requirement of the customers.
The main parts of this type of Raymond mill are made of high-quality castings and proximate matters with fine technology, ensuring the high durability of the whole set of equipment. Compared with other types of grinding machines, the thru rate is as high as 99%, so that it is the optimum choice for solving the problem concerning cement companies.
Related Articles:
Analyzing the Importance of Raymond Mill OperationsRaymond Mill Carries out Sustainable Development ModelThe Application of Hongxing Raymond Mill in RefractoryMaintain the Quick-wear Part of Raymond Mill
Quick Message
Note: If you're interested in the product, please submit your requirements and contacts and then we will contact you in two days. We promise that all your informations won't be leaked to anyone.