Product Knowledge

Home Product Knowledge News Content
Impact Crusher Adopts the New Plate Hammer
AUTHOR: admin DATE: 07 Nov 2012 12:09:38
The plate hammer is the most important and most vulnerable part in the impact crusher. The plate hammer in the market usually made of the high manganese steel material or the high chrome cast iron materials. The services life of the impact crusher is influenced by the hardness and the finial discharging size of the crushed material. If a common crusher is used for crushing limestone and it runs 24 hours a day, the working time of the plate hammer which made of high chromium cast iron is about 300-700 hours. For crushing granite, the service life will be shorter.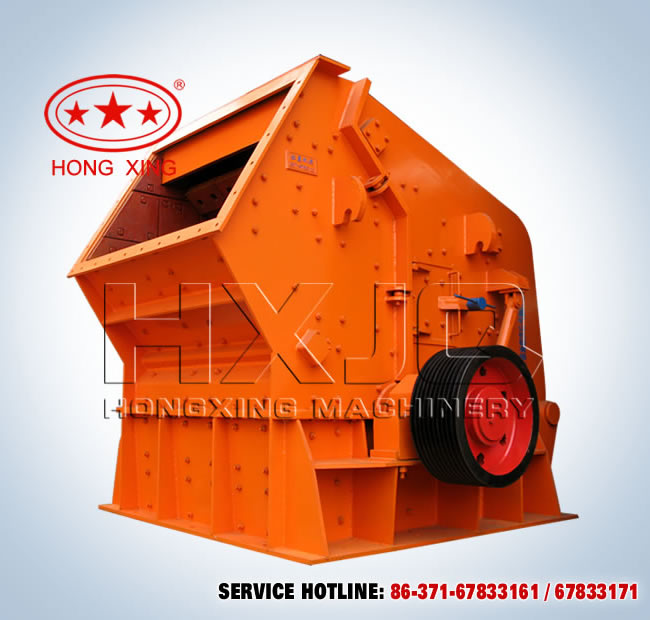 In the domestic market, high chrome cast iron is the most common material for plate hammer. High manganese steel is most commonly used material for the liner of impact crusher, so the plate hammer of impact crusher is also called high chrome hammer. Although the material quality of different manufacturers is basically the same, but the quality of the product depends on the specific composition of the high manganese steel casting process, production equipment and production experience. Otherwise, the mineral company also needs to select the most appropriate products based on the actual situation.
Combining the advanced technology from foreign with its accumulated experience and integrating the research power, Hongxing develops the most advanced plate hammer for the impact crusher. The service life of this product has improved 2-3 times than the ordinary plate hammer. Nowadays, the impact crusher produced by Henan Hongxing adopts the new plate hammer and has received high praise from the customer.
Related Articles:
Impact Crusher Produces Required Materials Hongxing Impact Crusher is Honored as the Lubricant of High-speed RailAnalyzing Characteristics of Impact Crusher and Sand Maker Future Directions for Domestic and Foreign Impact Crusher ExtensionHow to Adjust the Discharging Granularity of the Impact CrusherSome Factors that Affect the Impact Time of Impact Crusher
Quick Message
Note: If you're interested in the product, please submit your requirements and contacts and then we will contact you in two days. We promise that all your informations won't be leaked to anyone.