Industrial news

Home Industrial news News Content
Impact Crusher Produces Required Materials
AUTHOR: admin DATE: 30 Dec 2012 01:55:01
Slag is a building material, which can be used for making brick, cement, and mortar, and these achieved by crushers. Mining crushers have jaw crusher, cone crusher, and impact crusher, hammer crusher and so on. Some mining equipment produces much flaky slag, and it can not meet demand. For hammer crusher, only slag closing to sieve pore size can be demanded, small specifications still appear flakiness, but medium and large mining can be adopted. For above these equipment, impact crusher produce the slag that can meet the demands. But because of powder has a great production in all finished products, it result in resource waste, so only it can be improved and then can put into production.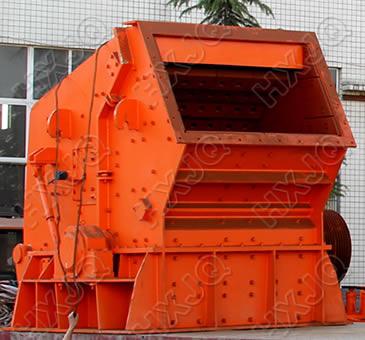 Some improvement and adjustment of impact crusher:
1.Adjusting plate hammer and impact plate gap. Experiments have shown that the fit distance of first impact plate and plate hammer is 25mm.
2.Reducing speed. Reducing revolution of motor and increasing emission granularity can decrease powder. Experiment proof, 450 RPM is the most appropriate speed, and powder quantity can reduce 30% below.
After adjustment, slag made by impact crusher has the following features: low resource consumption, easy maintenance and ideal particle size and so on.
Related Articles:
Hongxing Impact Crusher is Honored as the Lubricant of High-speed RailImpact Crusher Adopts the New Plate HammerAnalyzing Characteristics of Impact Crusher and Sand Maker Future Directions for Domestic and Foreign Impact Crusher ExtensionHow to Adjust the Discharging Granularity of the Impact CrusherSome Factors that Affect the Impact Time of Impact Crusher
Quick Message
Note: If you're interested in the product, please submit your requirements and contacts and then we will contact you in two days. We promise that all your informations won't be leaked to anyone.