Product Knowledge

Home Product Knowledge News Content
Some Characteristics of HP Series Cone Crusher
AUTHOR: admin DATE: 14 Aug 2012 12:03:08
Cone crusher designed by the American Symons brothers from Nordberg Company is popular throughout the world in the thirties. After entering 1980s, foreign countries such as America, Sweden, England, France, Japan, emphasized on research and development of crushers and launched many new types of cone crushers. The new cone crushers with special characteristics make a big step forward.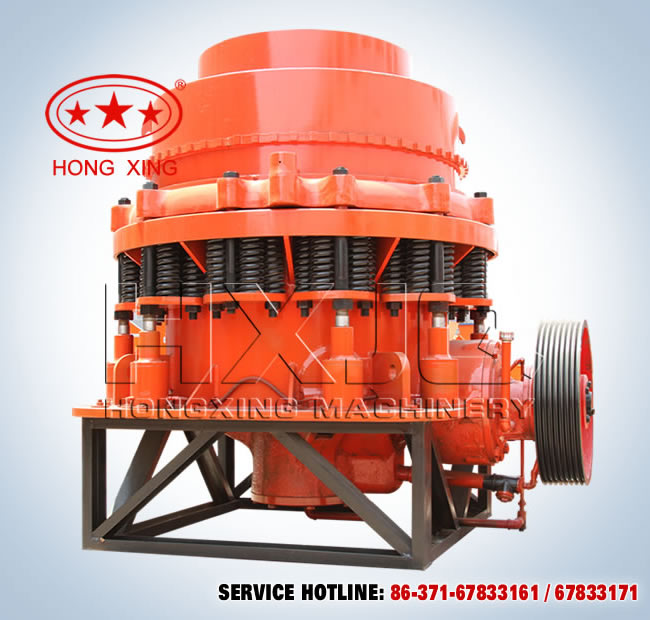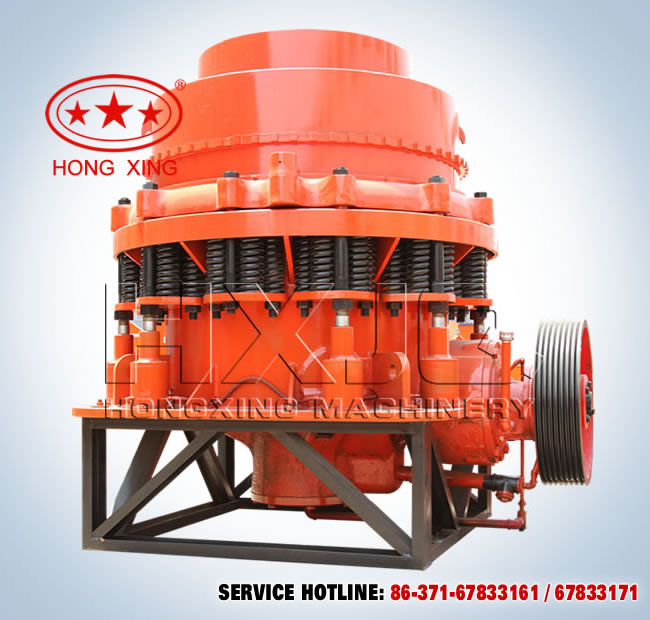 HP Series Cone Crusher Has the Following Characteristics
1. High Productivity: HP series cone crusher combines high rotating speed with stroke to improve greatly rated power and production capacity.
2. High Quality: HP series cone crusher with special crushing characteristics makes the granularity more even and regular; HP series cone crusher is operated at a regular discharge outlet which avoids the change of discharge outlet, and by adjusting the rotating hammer, the cone crusher keeps a constant discharge outlet which improves the stability in the whole production. Otherwise, over-iron protection device ensure that the iron can be removed timely so as to have a stable discharge outlet.
3. Reducing Downtime: HP cone crusher with over-iron protection device discharged hydraulic cylinder to enter quickly into crushing chamber. The hydraulic cylinder with the characteristics of big crushing chamber can clear the blocking material, and reduce downtime. The hydraulic motor driving the hammer can adjust discharge outlet and goes out from the nuts, and which reduce the times of replacing toggle plate.
4. Convenient Maintenance: The bronze shaft sleeves of Hp series cone crusher can provide large load capacity in a large vibration and heavy dust environment, and all the parts of the cone crusher can dismount and maintain from profile and top.
Related Articles:

Quick Message
Note: If you're interested in the product, please submit your requirements and contacts and then we will contact you in two days. We promise that all your informations won't be leaked to anyone.