Industrial news

Home Industrial news News Content
The Benefit of Mining Machinery Industry is Gliding
AUTHOR: admin DATE: 12 Oct 2012 01:15:31
With the continuous increasing of the economic, our country has an increasing demand of energy. The increasing price of the resource directly promotes the increasing of production cost. Nowadays, mining industry suffers a major attack. On the one hand, the developed country returns to the manufacturing industry; on the other hand, the developing country is trying their best to catch up with the developed country. China's mining machinery industry is facing the dual pressures.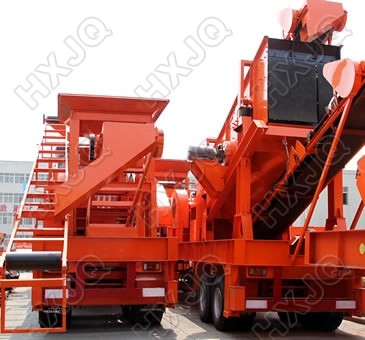 Firstly, the technological innovation capability of mining industry is relatively weak. A large number of manufacturing enterprises are in the bottom of the industrial chain. Most of them are engage in produce high-consumption and low-value-added products. Secondly, the enterprise does not focus on the technology innovation and has serious pollution problems. In this case, the growth rate of the output value and the growth rate of profits are vastly disproportionate. China's mining machinery industry is substantial increasing in the scale; the growth of the product output is relatively fast. However, the main force is concentrated in medium-sized enterprises which show the downward trend in the whole enterprise.
Response to the global competition under this new situation, Henan Hongxing thinks that the mining machinery in China should accelerate the pace of transformation and enhance the capability of independent innovation. The mining enterprise should promote the informatization and professionalization level of itself. The overall arrangement of the mining industry should turn to the intensification direction. We should turn the force from the product competition to brand competition and accelerate the pace of foster international well-known brands and international competitiveness mine machinery enterprises
Related Articles:
The Breakthrough Technologies in Mining Machinery Industry
Quick Message
Note: If you're interested in the product, please submit your requirements and contacts and then we will contact you in two days. We promise that all your informations won't be leaked to anyone.