Product Knowledge

Home Product Knowledge News Content
The Investor has Higher Requirement on the Sand Production Line
AUTHOR: admin DATE: 14 Jan 2013 12:23:39
According to the survey, the overdeveloped natural sand in domestic not only causes the short supply of the sand aggregate, but also increases the contradiction between the construction industry and the sand suppler. The quality sand aggregate becomes the force of attention to the most of investor. So, the efficient environmental sand maker that produced by our company can remit the present situation of the shortage of natural sand and provide the superior product and personalized services to the customer.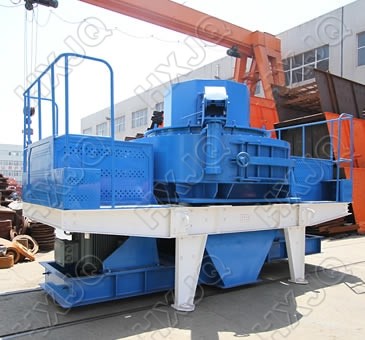 The performance of the sand production line is superior. First, the material is even enters into the crusher for primary crushing through the vibrating feeder. Then the generated material will enters into the sand maker for further crushing through the belt conveyor. At last, the materials that achieved the size requirement will be sending to the sand washer for cleaning. After the clearing, it will be discharged by the conveyor and become finished production. The materials that not meet the size requirement will be sending to the sand maker for reworking through the vibrating screen, which forms a closed cycle repeatedly
This production line is composed with vibrating screen, jaw crusher, cone crusher, impact crusher, belt conveyor, sand washer and the sand recovery system. The product grain size will be grouping and grading according to the customer requirement. If we choose the dry production craft, it can be equipped with separator and dust removing plant.
The complete sand production line produced by Henan Hongxing Mining Machinery can meet the different requirement and provide plant design and technological guidance to the customer, which will greatly reflect the reasonable and practicality of the product. It can meet the different craft requirement and create most profit space for the customer.
Related Articles:
Introduces the Advantages of Sand Production LineTake Measures to Improve the Efficiency of Sand Production LineSand Production Line should Realize Low -carbon Environment
Quick Message
Note: If you're interested in the product, please submit your requirements and contacts and then we will contact you in two days. We promise that all your informations won't be leaked to anyone.