Industrial news

Home Industrial news News Content
The Problems Existing in the Seal of Cone Crusher and Improvements
AUTHOR: admin DATE: 12 Dec 2015 12:00:51
China has been devoted to the production and manufacture of cone crusher for decades. Through the constant practice and improvement over the years, now our production level reaches to the internationally advanced technology and performance index. In the structure design of cone crusher, the sealing and lubricating problems have always been of great importance.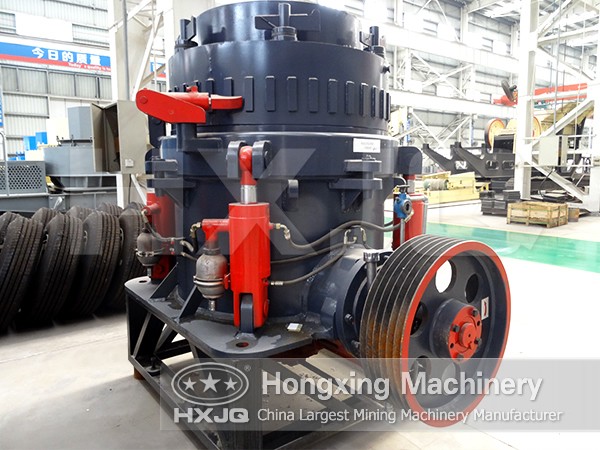 The bevel gear drives the eccentric sleeve to rotate and then drives cone crusher to run. The clearance between the moving parts is generally big. When breaking ores, the equipment is easy to swing and the moving path of the sealing part will change accordingly. Thus the sealing condition will be destroyed and it will lead to leaking. Since cone crusher often uses rubber seal, so a large amount of dust may enter into the lubricating oil and make it deteriorate. Moreover, because of the leakage of lubricating oil, it's easy to induce the beneficiation parameters to change and reduce the metal recovery rate.
Through deeply discussing the sealing problems commonly existing in cone crusher's lubrication system, we put forward the reformation measure to adopt a mechanical seal instead of the rubber one, which effectively solves the problem that the rubber seal is easy to deform under stress and lead the lubricating oil to leak. Meanwhile, it can prevent the dust from entering and polluting the lubricating oil.
Practice has proved that the mechanical seal can eliminate all kinds of seal failures for cone crusher, promoting its productivity and reducing the production cost, and create conditions for achieving a stable and successive production and favorable economic and technical norms.
Related Articles:
Cone Crushing Equipment,Cone Crusher MaintenanceSome Information about Cone BreakerThree Factors Influencing Capacity and Quality of Cone CrusherHydraulic Cone Crusher Sells Well In the Construction Industry Some Characteristics of HP Series Cone Crusher Advantages of PY Cone Crusher in Slag Recycling
Quick Message
Note: If you're interested in the product, please submit your requirements and contacts and then we will contact you in two days. We promise that all your informations won't be leaked to anyone.