Product Knowledge

Home Product Knowledge News Content
The Reasons of Abnormal Vibration of Jaw Crusher
AUTHOR: admin DATE: 30 Dec 2012 01:46:02
Since Foundation, After-sales service from Henan Hongxing Mining Machinery Co, Ltd has been widely praised by the customers, Full service is not only responsible for customers , and also boosters of company development. No matter what sale and after-sale service, we can make the customers satisfactory.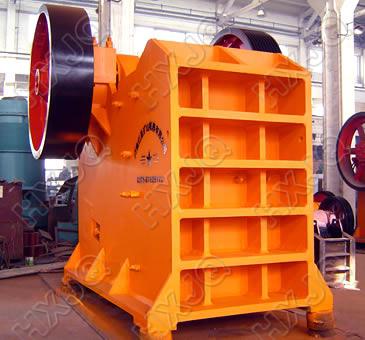 Jaw crusher is the cone product from Hongxing, and it also a wide use machine. In the operation, it may cause abnormal vibration. What reasons do cause the abnormal situation? Hongxing experts will help you find out the reasons and solve these questions.
Firstly, examining the base, and checking up firm degree of foundation bolt, if loose to timely fasten.
Secondly, examine eccentric is whether the same position, the eccentric position is almost in 1 o'clock direction. If not, and need to adjust.
Thirdly, examine the bearing, if the bearing is deformation, new bearing need to be replaced.
Finally, examine moving jaw swing is whether big or not. The big swing can cause vibration of jaw crusher.
Above are several reasons that Hongxing find focused on abnormal vibration of jaw crusher. If you have any question, please contact us at any time.
Related Articles:
The Analysis of Structure Factors of Jaw Crusher Introducing the Hongxing Series Jaw Crusher MachineHongxing Analyzes How to Adjust the Discharging of Jaw Crusher Compound Pendulum Jaw Crusher Drives the Development of Mining Machinery IndustryProfessional Jaw Crusher Choose Hongxing Manufacturer Wollastonite is the New Market for Jaw Crusher
Quick Message
Note: If you're interested in the product, please submit your requirements and contacts and then we will contact you in two days. We promise that all your informations won't be leaked to anyone.