Product Knowledge

Home Product Knowledge News Content
The Research Direction of Jaw Crusher
AUTHOR: admin DATE: 16 Oct 2012 01:30:13
The current research direction of mining industry mainly concentrated in the field of more crushing and less grinding. Henan Hongxing is in the research and development of new crusher according to the crush principle. Hongxing experts believe that the crushing theory should be grouped into three aspects: strength theory, crushing effect and broken power. In order to further optimization the working process of jaw crusher, the expert of Henan Hongxing uses the small swing jaw crusher to conduct a series of experiments. According to the experiments, we are informed the following results: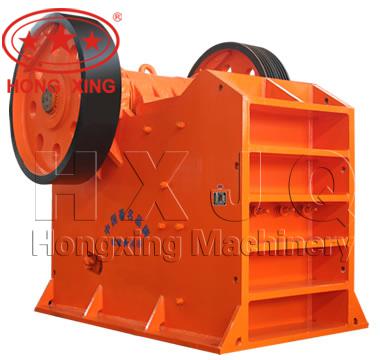 1. There are many factors can affect the product size of jaw crusher in the crushing process. In addition to the hardness of materials, it also connects with the particle size and composition of the material, the discharging size and the relationship among the materials in the crushing cavity.
2. Whether the material layer broken or single particle broken, the operators want to feed the machine with a large size of material and produce a small particle size of the product in the working process of jaw crusher. Therefore, we should choose the suitable jaw crusher according to the feed particle size.
3. We should try to maintain the suitable material layer in the crushing cavity to reduce the granularity of the broken product.
4. In addition, with the technological development of the production, the crusher will develop towards the direction of the high-tech.
With the constant expansion of mining and the increasing demand of gravel materials, the large-scale development of the crushing equipment is inevitable. For us, it is more important to development technology in order to support the development of crushing equipment.
Related Articles:
The Structural Analysis of the Toggle Plate of Jaw CrusherThe Material Selection for Spare Parts of Jaw CrusherThe longevity of Red Star jaw crusher bearingHongxing Machinery Introduces a New Type of Jaw CrusherTake Appropriate Method to Maintain the Jaw CrusherResearch on the Changing Rule of the Crushing Force of Jaw Crusher
Quick Message
Note: If you're interested in the product, please submit your requirements and contacts and then we will contact you in two days. We promise that all your informations won't be leaked to anyone.